StarTech USB 3.1 Cable-style Adapter for 2.5 in./3.5 in. SATA drives
Product ID:

106760

SKU:

USB312SAT3

Availability:

In Stock - at Warehouse

1-2 Business Days Delivery
1-2 Business Days Pickup

Shipping:

Calculated in Cart or Checkout
Description
This SATA to USB cable is an external drive adapter that gives you quick and easy access to a SATA drive through the USB-A port on a USB 3.1 (10Gbps) desktop or laptop.
Faster Transfer Speeds with USB 3.1
The USB 3.1 to SATA adapter gives you greater bandwidth and speed with rates of up to 10Gbps. That's twice the speed of USB 3.0 and 20x faster than USB 2.0.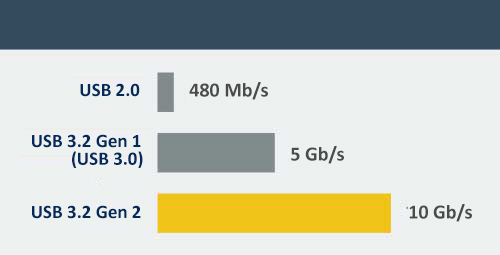 You can leverage the high performance of the latest SSDs and HDDs, while alleviating bottlenecks in your data transfers. Plus, you can experience transfer speeds up to 70% faster than conventional USB 3.1, when connected to a computer that supports UASP.
Convenient and Versatile Drive Access
The SATA to USB adapter cable lets you swap between drives so that you can copy or retrieve data from an external 2.5" or 3.5" SATA solid-state drive (SSD) or hard drive (HDD). The cable is ideal for IT technicians who need fast access to SATA drives.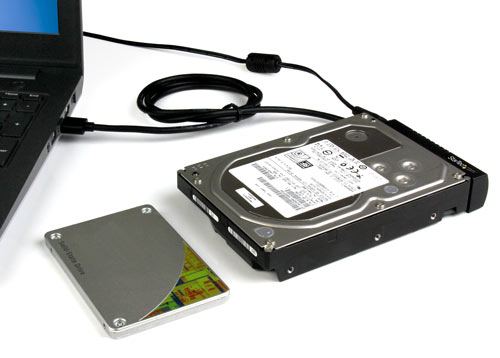 It's the perfect solution for:
Data migrations
Adding drive space
Cloning drives
Creating disk images
Performing backups and data recoveries
Connect from Anywhere
The SATA to USB adapter is a portable solution that includes an integrated cable so you never have to worry about forgetting to bring your cable with you.
You can easily connect to a 2.5" SSD or HDD using USB power. A universal power adapter is also included for connecting to a 3.5" drive, or for connecting to any 2.5" drive that requires additional power. The adapter is plug-and-play and does not require drivers.
USB312SAT3 is backed by a StarTech.com 2-year warranty and free lifetime technical support.
View All
Close
Additional Information
| | |
| --- | --- |
| productid: | 178159 |
| Availability: | In Stock |
View All
Close